Creative Kindergarten was founded in Kowloon Tong in 1984. Today, there are 11 Creative Kindergartens and Day Nurseries throughout Hong Kong, Kowloon, New Territories, and Guangzhou.
Creative Kindergarten and Day Nursery (Aegean Coast) is adjacent to the Gold Coast in a quiet environment. The 7,000 square feet outdoor playground provides a spacious environment for physical activities as well as creative initiatives. The school actively participate in environmental protection activities, set up school based free choice thematic activities and free play areas for our children. Through these activities, we foster pro-active learning and positive education. We also work closely with parents through regular communications, workshops, seminars and PTA activities. Together, we strive to provide the best pre-school experience for our children.
Sky Garden Outdoor Learning Space
The spatial garden of more than 7,000 square feet is divided into four areas for both physical and quiet activities. Children can let their imagination run wild while enjoying learning.
planting / green areas
exciting climbing facilities
tricycle and ride-on park
mind-blowing art spaces
School Based Free Choice Activities
"Playing" is the innate nature of young children, and an essential element for growth. We designed eleven free-choice play areas according to the six learning categories specified by the Education Bureau. We encourage autonomy, children play independently, the world on their own and discover how to express themselves, interact with their peers and learn from each other.
Convergence of Non-Chinese Speaking and Foreign Cultures
Creative Kindergarten is a local school with an international perspective. Chinese is our media of instruction. Many non-Chinese speaking children from different nations come to Creative to "learning Chinese" and the Chinese culture. We are well equipped with professional teachers to support the non-Chinese programme. The programme has proven to be very successful with all children excel in their learning social skills in a well-integrated environment.
Both physical and mental development of young children have always been our priority. We have actively participated in community health events such as Spine Care Campus Plan, Home-school Oral Care activities, Eye Examination Plan, Start Smart School Plan, Love Junior Campaign and Caring Campus Award. Both the school and our students received many awards and recognitions in these projects.
Home-School Green Experience
Green initiative is a vital element of early childhood education. Through home-school cooperation and working closely with our families, we can understand and experience the green concept to its fullest extent.
| Ages 2 to 3 | Ages 3 to 4 | Ages 4 to 5 | Ages 5 to 6 |
| --- | --- | --- | --- |
| Pre-Nursery (N1) (PM only) | | | |
| AM Classes | PM Classes |
| --- | --- |
| Monday to Friday 9:00am to 12:00noon | Monday to Friday 1:30pm to 4:30pm |
Fees (2023-2024 Academic Year):
Grades

Kindergarten

Day Nursery

1. FREE for children holding "2023/24 Registration Certificate for Kindergarten Admission" under the Kindergarten Education Scheme
2. Other applicants please contact our school for details

HK$40,350 each year, payable in 10 installments, HK$4,035 per month.
Address: Kindergarten on 1/F., Aegean Coast, 2 Kwun Tsing Road, So Kwun Wat, Tuen Mun, New Territories
Tel.: 2949 5028
Fax: 2949 5018
Email: ac@creative.edu.hk
Aegean Coast Campus covers an indoor area of 6,800 square feet with 6 classrooms and different learning corners. Each classroom is equipped with multimedia teaching facilities, computers, wash basins and pianos.
Learning corners include: Toddlers Corner, Reading Corner, Book Crossing Corner, Free Choice Learning Corner, Construction Corner, STEM Corner, Art Corner, and Dramatic Play Corner for children to use at their own pace.
There is also a 7,000 square feet outdoor sky garden where children enjoy a variety of activities such as: creative art area, exciting climbing adventure zone and tricycle and ride-on park.
2021-2022 Primary School Offers Placement Results from Creative Kindergarten (Aegean Coast)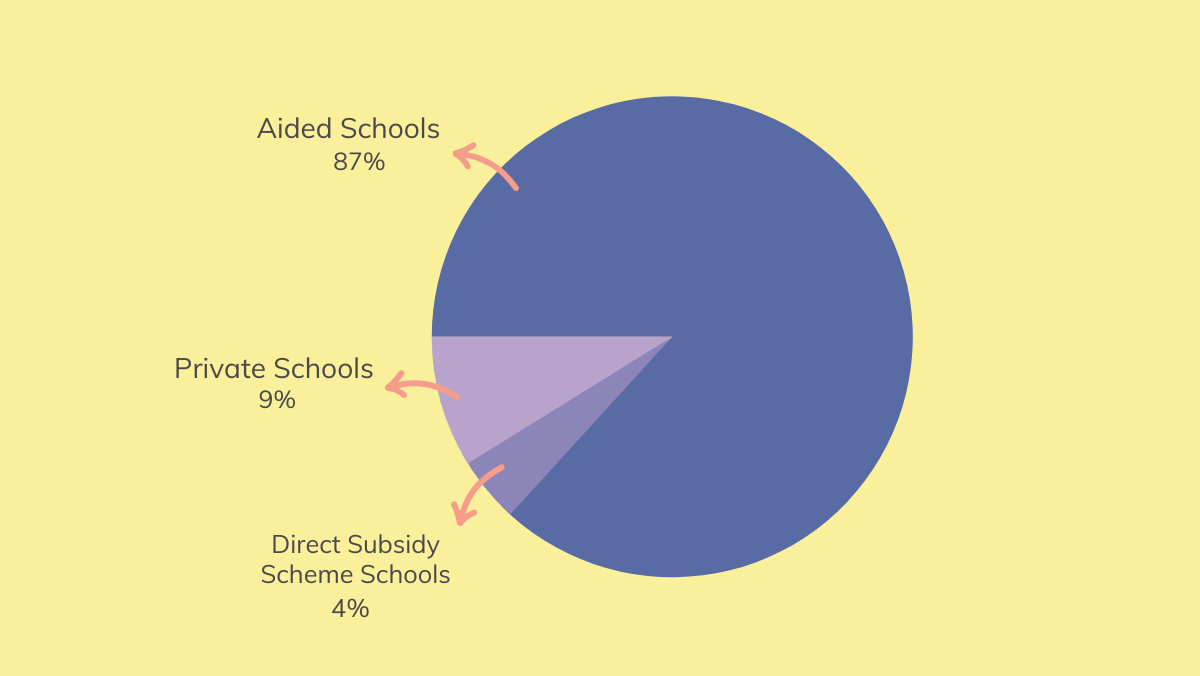 2021-2022 Top 10 Popular Schools that Creative Kindergarten (Aegean Coast) Students Applied to
Primary Schools (in no particular order)
A.D. & F.D. of Pok Oi Hospital Mrs Cheng Yam On Millennium School
STFA Lee Kam Primary School
PLK Women's Welfare Club (WD) Fung Lee Pui Yiu Primary School
TWGHs Tang Shiu Kin Primary School
Yan Chai Hospital Ho Sik Nam Primary School
Yan Oi Tong Madam Lau Wong Fat Primary School
Castle Peak Catholic Primary School
Lui Cheung Kwong Lutheran Primary School
The Yuen Yuen Institute Chan Kwok Chiu Hing Tak Primary School
If you would like to know the Primary School placement in detail, please contact our campus directly.